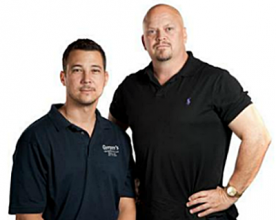 About Gergen's Orthodontic Lab
Gergen's Orthodontic Lab is one of the largest and most highly respected full-service orthodontic laboratories in the United States. We are family owned and operated and have been in business since 1986 employing 40 technicians and support personnel.
We specialize in fabricating orthodontic appliances such as TMJ Splints, Flippers, and Retainers, as well as all types of functional appliances such as Herbsts, Bionators, and Twin Blocks.
Please explore our website and learn more about how Gergen's Orthodontic Lab provides complete service in every phase of design and fabrication of our appliances for the orthodontist and general dentist.
Learn More….