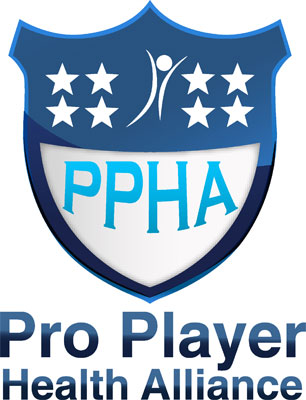 Pro Player Health Alliance is doing some great things; we are working some fantastic organizations, like the Living Heart Foundation and the NFL Alumni. Dr. Archie Roberts is our new medical director at PPHA and he is adding some inside tracking with the NFLPA. This company is growing strong and steady, we have polls in the waters that have never been fished. I couldn't be happier with all the awareness going on in this field, thanks to the NFL greats and the wonderful dentist and MD's who have been working very hard. These great athletes are stepping up to help get the word out and I am extremely happy to be a part of this, we need trained dentist in sleep to be a part of this effort. I am looking for guys who are AADSM, ASBA, AASM, or ASADD diplomats this will be very rewarding for anyone to be on the ground floor of this happening.  If you are a client of sleep group contact your representative to is if your eligible to do a Pro Player event.
This could be the biggest thing I have ever been a part of in my professional life. I feel a comfort zone working with football guys, they understand the level of commitment it takes for a winning outcome.
Pro Player Health Alliance has two events coming up in the next two months. The first is back to Texas with Dr. Harry Sugg and the second is off to California with Dr. Victor Woodlief both of these events are taking shape like none in the past. We will be using the film from these events for the Joan Lundon show this late fall.  I know from Chris Morrison, that many of you have been calling my office about PPHA but if I don't know who you are and you have only been doing sleep a short time, this is not for you. I cannot allow someone who has not been in this field a short period of time to do an event with PPHA, we have very strict rules issued to ensure success for the dentist and the sleep MD involved. If the team is not totally on broad the event will not live up to the standards we need for success. The news of failure spreads much faster than the news of success and at Pro Player Health Alliance we know there in no success like failure and failure is no success at all.
For more information on PPHA vist their website.