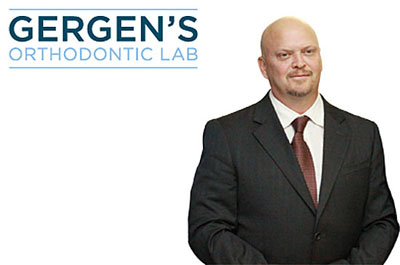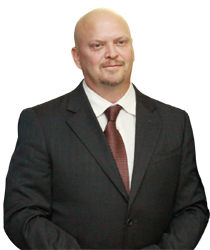 Gergen's Orthodontic Lab proudly announces that they are one of only two labs in the country that can fabricate the Herbst oral appliance for Medicare patients. The Medicare Pricing Data Analysis and Coding (PDAC) contractor verifies each device for manufacturers and providers to ensure that the correct billing code is associated with each product. Based on the new PDAC rule, as of September 28, 2012 the list of PDAC approved appliances for billing code E0486 has been narrowed to the Herbst.
David Gergen, CDT, rolled out of bed on September 12, 1981 and had his career "ah ha" moment. He knew he was going to be an orthodontic technician and he knew he was going to help people all over the country to help treat their sleep disorders in partnership with their dentists. David Gergen opened his family-owned orthodontic lab in Phoenix, AZ in 1986 and now employees over 50 people.
He also started a non-profit organization, The Pro Player Health Alliance, where he has launched a nation-wide sleep apnea awareness campaign titled "Tackling Sleep Apnea." Former NFL Players Carl Eller, Mike Haynes, Chuck Foreman, Greg Coleman, Derek Kennard, Bob Lurtsema, Stu Voight and other former NFL players have joined Gergen's Orthodontic Lab to help launch the awareness campaign.
"The reality is, sleep apnea takes lives and that merits national awareness. With these events, we plan to spread the awareness and tackle sleep apnea throughout the country," stated David Gergen, President of Gergen's Orthodontic Lab.
Sleep Apnea goes far beyond the nuisance of snoring. In fact, it is now linked to cancer. Research also proves that untreated sleep apnea can raise the risk of heart attack, high blood pressure, stroke, diabetes, and even death. "Sleep apnea is found as the root cause of most heart attack deaths during sleep. It is essential that the public is aware of this life-taking condition that can affect every aspect of their lives," stated Dr. Rod Willey.
It is estimated that 80 to 90 percent of people suffering with sleep apnea still remain undiagnosed. This is one of the reasons David Gergen assembled this national awareness campaign and his passion to help Medicare patients goes beyond dedication.
About Gergen's Orthodontic Lab
Family owned and operated, Gergen's Orthodontic Lab has been in business since 1984 and it has grown into one of the most respected labs in the country employing over 50 people. David Gergen, President, has been a nationally respected dental lab technician for over 25 years. He received the award for "The Finest Orthodontic Technician in the Country" given by Columbus Dental in 1986. He also received in 2012 a lifetime achievement award by the Gelb Academy as America's Greatest Orthodontic Technician of all time. David Gergen is the Dental Director of the American Sleep and Breathing Academy and teaches seminars for the Continuing Education program at Tufts University on dental sleep medicine. Additionally, he is the Dental Sports Medicine Director of the Sleep Academy. He has worked for some of the pioneers in the orthodontic and sleep dentistry fields. He was the personal technician for the likes of Dr. Robert Ricketts, Dr. Ronald Roth, Dr. A. Paul Serrano, Dr. Clark Jones, Dr. Harold Gelb, Dr. Joseph R. Cohen, Dr Rodney Willey, and Dr. Thiem Pham. One of his proudest achievements is receiving The National Leadership award for Arizona Small Businessman of the Year in 2004.
# # #