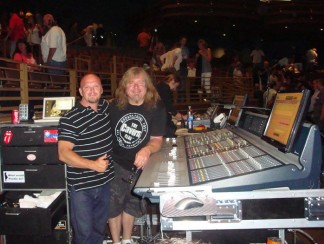 As a life long fan of Bob Dylan, David Gergen has spent many hours listening and travelling to see him perform live. It is no surprise that he touched the life of those he met while on the road just as he has changed near his Phoenix home. The Pro Player Health Alliance's "Tackle Sleep Apnea" campaign, headed by Mr. Gergen, has led to the treatment of over 160 former professional athletes and educated over 1,000 individuals across the country.
David has mentioned how he sees potential sufferers of sleep apnea everywhere and can't stop trying help them get treated. "My passion for improving and saving the lives of others from a silent but potentially lethal disorder doesn't stop at work. I see it every where and I just hope that I can make a difference in their lives."
Jim Homan, former sound man for Bob Dylan, says, "Dylan has changed thousands of lives, including mine and going forward I'm hoping to be working with Dave Gergen because he's saving them! We almost lost a longtime crew member last year on the Dylan/Knoffler tour to sleep apnea. After I heard Mark Walczak speak at a Pro Players Alliance event about losing his best friend to the effects of sleep apnea this year I know longer keep quite about my personal battle for a good nights sleep. Music has lost numerous people both on and off the stage from exhaustion and the inability to get any quality sleep. I'm thankful for the work David and Pro Player Health Alliance are doing."
Pro Player Health Alliance says they encourage everyone to spread awareness of sleep apnea and are always accepting of help/testimonies just as Jim has taken the initiative to provide. "Our goal is to spread awareness and save lives. I'm proud to have Jim as our newest ally in the fight against sleep apnea," says Gergen.
To learn more about David Gergen's "Tackling Sleep Apnea" campaign, visit http://www.proplayersleep.org.
About Pro Player Health Alliance
Pro Player Health Alliance (PPHA) is an organization dedicated to helping former NFL players and the public through providing testing and treatment options for those who suffer from sleep apnea. In addition, the PPHA is dedicated to integrating education and raising awareness, in a fun and memorable way.
About David Gergen
As President of Pro Player Health Alliance, he has been a nationally respected dental lab technician for over 25 years. He received the award for "The Finest Orthodontic Technician in the Country" given by Columbus Dental in 1986. He also has been appointed chair of the dental wing of the American Sleep and Breathing Academy, a national interdisciplinary academy dedicated to sleep training and education with over 60,000 members. He has worked for some of the pioneers in the orthodontic and sleep dentistry fields. One of his proudest achievements is receiving The National Leadership award for Arizona Small Businessman of the Year in 2004.