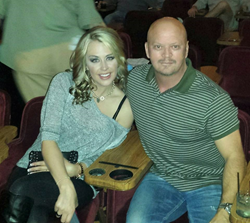 Through public awareness events, health evaluations, news appearances and partnering with leading organizations, Pro Player Health Alliance is leading the charge against sleep apnea and improving the community as a whole nationwide.
As each year passes, the fight against sleep apnea gains momentum exponentially. That momentum has largely been fueled by David Gergen and Pro Player Health Alliance (PPHA). His success has come from bringing together powerful allies such as the American Sleep And Breathing Academy (ASBA), Living Heart Foundation (LHF) and RemZzzs together to team up and "Tackle Sleep Apnea". Through public awareness events, health evaluations, news appearances and partnering with these said organizations and more, PPHA is improving the sleep apnea community as a whole nationwide.
David Gergen, who is the Executive Director in the Dental Division of the ASBA is pleased to announce that the 2015 Sleep & Wellness Conference will be taking place April 10-11, 2015 in Scottsdale, AZ at the DoubleTree Resort located at 5401 N. Scottsdale Rd, Scottsdale, AZ 85250. Mr. Gergen has stated, "The upcoming Sleep & Wellness Conference promises to be the most worthwhile sleep conference of 2015″. Some of the featured speakers will be the likes of Mac Newton, Congressman Marty Russo, Bob Rutan Founder of RemZzzs, Dr. John Tucker, Professor Peter Chase and Dr. Rod Willey, owner of the largest standing dental sleep practice in the country.
The latest addition of RemZzzs to the team was inspired by Mr. Gergen's girlfriend, Courtney Meier. Although she is a key component in helping dental offices begin the correct path to treating their patients for obstructive sleep apnea, Courtney believes in treating the patient not the disorder whether it be CPAP, fitness, diet or oral appliance therapy. Courtney Meier, who is in great physical shape, was acknowledged by David Gergen after she "ran me off the mountain" as he stated. This brought forth a partnership with RemZzzs, who is a top notch company dedicated to making it more comfortable for CPAP users. Those looking to purchase any RemZzzs mask liners can enter the code carl81 at http://www.RemZzzs.com to receive an exclusive discount thanks to a partnership with Carl Eller, Hall of Fame Defensive End and NFL Champion on the 1969 Minnesota Vikings.
About Pro Player Health Alliance
Pro Player Health Alliance (PPHA) is an organization dedicated to helping former NFL players, through providing testing and treatment options for those who suffer from sleep apnea. In addition, the PPHA is dedicated to integrating education and raising sleep apnea awareness, in a fun and memorable way. In addition to the campaign, the PPHA is dedicated to testing and getting people treated who suffer from sleep apnea. This has been stepped up by working though The Living Heart Foundation and its HOPE program sponsored by the NFLPA. The PPHA was created David Gergen, President of Gergen's Orthodontic Laboratories and Former NFL legends.
About David Gergen
David Gergen, CDT and President of Pro Player Health Alliance, has been a nationally respected dental lab technician for over 25 years. He received the award for "The Finest Orthodontic Technician in the Country" given by Columbus Dental in 1986. He also has been appointed Executive Director of the American Sleep and Breathing Academy Dental Division, a national interdisciplinary academy dedicated to sleep training and education with over 60,000 members. David rolled out of bed on December 4, 1982 and had his career "ah ha" moment. He knew he was going to be an orthodontic technician and he knew he was going to help people all over the country to help treat their sleep disorders in partnership with their dentists. He has worked for some of the pioneers in the orthodontic and sleep dentistry fields. He was the personal technician for the likes of Dr. Robert Ricketts, Dr. Ronald Roth, Dr. A. Paul Serrano, Dr. Clark Jones, Dr. Harold Gelb, Dr. Joseph R. Cohen, Dr. Rodney Willey, Dr. Allan Bernstein, and Dr. Thien Pham. One of his proudest achievements is receiving The National Leadership award for Arizona Small Businessman of the Year in 2004.
About RemZzzs®
March 2007 – Product, RemZzzs® developed by Robert Rutan
Nov. 2008 – Robert and Deborah Rutan formed Naturs Design Inc in state of Michigan, to sell newly developed product RemZzzs®
Jan. 2009 – Launched website (http://www.RemZzzs.com) and began business officially
RemZzzs® is a Class 1, FDA Exempt, Medical Device
RemZzzs® is patented in the USA, Australia, Canada, China, Israel, and patent pending in several more countries
100% made and manufactured in the USA
Currently have 15 employees
Corporate office is in Jackson, Michigan
View the press release here: http://www.prweb.com/releases/2014/11/prweb12354323.htm