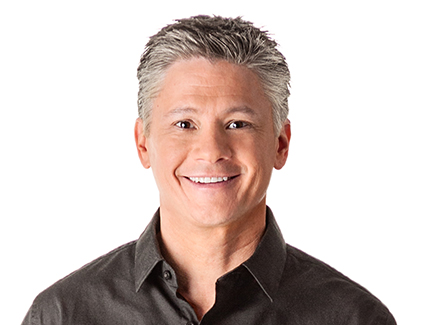 Gergen's Orthodontic Lab has always worked to stay out in front of the technology and innovation curve. We went digital a few years ago and are really impressed with the advances that have made digital impressions the new standard. Dr John Graham a long time customer, lays out in this excellent article the advances that have made orthodontic treatments easier on the clinician and improved outcomes for the patient. We are focused on working with the Dentists and Orthodontists we serve to help them be very successful.
Take a few minutes and read Dr Graham's article I think you will be impressed (digitally?)
Advances in orthodontic technology make for faster, more comfortable treatment
Modern orthodontic practices have evolved considerably over the last 20 years. Back then, tooth extractions were all too frequent and large, traditional one-size-fits-all brackets and wires were the standard of care.
For orthodontic practitioners, adopting the latest technology can help you deliver an enhanced level of treatment and impressive results for your patients that can contribute significantly to a thriving practice. For general dentists, when it comes time to refer a patient to orthodontic treatment, look to specialists who have adopted the latest technology to ensure the favorable outcomes for your patients who trust and value your recommendation.
Certainly there still remains no substitute for the skill, experience, and education of a well-trained orthodontic practitioner. However, contemporary treatment philosophies are changing the way we treat the vast majority of patients. The improvements in tools and techniques enable us to achieve great results with far less discomfort and in a much shorter treatment time than was ever before possible, thanks to these landmark innovations in modern orthodontia.
In-office cone beam CT scanners
The introduction of cone beam CT scanning to the practice of orthodontics is revolutionizing the diagnosis and treatment planning for today's patients. These three-dimensional images of the entire skull, jaw, and underlying bone structure provide a much clearer picture of the complete dentition and other structures, and reveal much greater detail about the patient's symptoms. The ability to manipulate and view these images from any angle is an incredibly powerful tool in treatment planning and evaluation — much better than the hazy, two-dimensional shadows we get from conventional X-rays.
There has been considerable debate concerning the risk of radiation exposure with in-office CT scanning. However, a typical five-second CBCT actually only exposes the patient to about as much radiation as two conventional panoramic X-rays, and much less than even a full series of dental X-rays. However, the volume of data these images provide and the advantages they afford the practitioner in arriving at a more thorough, accurate diagnosis far outweigh the risk.
Orthodontic miniscrews
Surgical-grade titanium screws have been a part of modern oral surgery practices for quite some time, and these temporary anchorage devices, or TADs, are now finding an exciting new niche in orthodontic treatment as well. TADs enable us to overcome the challenge of unwanted movement in the anchor teeth (typically the molars), by providing a secure, fixed anchor point in the bone that can be used as leverage to affect movement in the teeth and eliminate unwanted movement elsewhere. TADs can be placed with the use of just a small amount of topical anesthesia applied to the gingiva, making the procedure virtually painless for the patient. Once treatment is completed, the TADs are removed.
Custom smile design
One of the most exciting new treatment philosophies to emerge in recent years is a unique method of indirect bonding combined with the use of custom-designed bracket and wires. Called Insignia, it is the first and only customized smile design system to incorporate 3-D treatment planning software as well as brackets and wires customized specifically for each patient.
The Insignia software converts a typical set of impressions into a precision 3-D virtual model of the patient's teeth. The orthodontist can then make any modifications desired to achieve the ideal smile for that patient. The orthodontist can even show the final results to the patient. The brackets are manufactured and then placed on the teeth with the use of precision placement guides — or jigs — for the most accurate level of indirect bonding. A series of corresponding arch wires is also provided to work in conjunction with the customized brackets to maximize efficient tooth movement.
Moreover, it is often more comfortable for the patient compared with traditional braces and provides a truly customized smile, having been designed with the patient's unique dental and facial features in mind.
Passive self-ligating braces
Perhaps one of the most radical changes in the orthodontic industry has been a new understanding of how friction and ligation forces work to affect tooth movement. Conventional twin brackets use elastic ligatures or steel wire ties to apply pressure to the bracket and move the tooth into place with the arch wire's guidance. This system of traditional or active ligation results in significant friction between the wire and the bracket, requiring heavier forces to move the teeth. This often results in significant patient discomfort and slower treatment time.
Unlike traditional ligating systems, new passive self-ligating brackets use a slide mechanism that opens to allow the provider to place the wire inside and then close it, creating a slot where the wire is free to glide inside. This approach not only reduces friction and pressure, but also results in more effective forces that make treatment more comfortable for the patient. This new approach also yields much more impressive results — including the ability to alleviate crowding very often without the use of rapid palatal expanders and significantly eliminating the need for extractions.
Clear brackets
The advent of clear tray-style aligners has attracted the attention of many patients who want to improve their smile but who would prefer to avoid the metal-mouth look of braces. However, the problem with clear aligners is that they are not effective for achieving significant tooth movement, and they often take much longer to work compared to regular braces.
To give patients the results they want with the esthetics they desire, innovative new clear brackets like the Damon Clear system are virtually invisible and highly resistant to staining and discoloring compared with other clear brackets on the market. These passive self-ligating clear brackets deliver the best of both worlds: precise, comfortable treatment with discreet appliances that work quickly and effectively to speed orthodontic treatment.
Like all medical technologies, the tools and techniques for modern orthodontic treatment are constantly evolving. These innovative advances enable dental professionals to deliver better results and greater comfort for the patient while improving practice efficiency and growth. By remaining aware of the latest technologies, orthodontic specialists are better equipped to help guide their patients in choosing the latest, most appropriate treatment options available to achieve their ultimate desired result.
For more information on the specific orthodontic systems and appliances mentioned here, visit www.ormco.com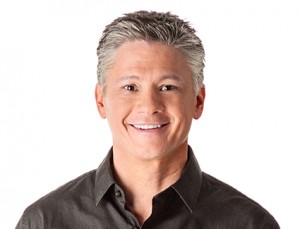 Dr. Graham is an over-achieving perfectionist that loves to put his fingers in peoples mouths. We mean that in the best possible way. It was destiny that he became a world-renowned orthodontist and bestselling author and the Salt Lake City area is quite lucky to have his services available.
Dr. Graham received his Bachelor of Science degree in microbiology from Brigham Young University. He received his dental degree from Baylor College of Dentistry in Dallas, TX, and then received his medical degree from the University of Texas Southwestern Medical School, also in Dallas. After medical school, Dr. Graham completed an internship in general surgery at Parkland Memorial Hospital followed by training in oral and maxillofacial surgery. Following his surgical training, Dr. Graham received his certificate in orthodontics from the University of Rochester/Eastman Dental Center in
Rochester, New York. Dr. Graham is one of only a handful of orthodontists in the United States who is also a physician and the only one servicing the Millcreek area.
your local orthodontist
An innovator, educator and in-demand lecturer (take a peek at his lecture schedule on the website), Dr. Graham gives presentations worldwide to both doctors and orthodontic staff on the most advanced orthodontic treatment philosophies available. Dr. Graham has several patents-pending and has been awarded a US patent for an orthodontic treatment device. He has co-authored multiple orthodontic textbook chapters, and has written many professional journal articles. Dr. Graham holds dual faculty appointments at the University of the Pacific, Arthur A. Dugoni School of Dentistry, and the University of Rochester, Eastman Institute for Oral Health. Dr. Graham is a member of numerous professional organizations including the American Dental Association and the American Association of Orthodontists. Dr. Graham is a contributing editor for the Journal of Clinical Orthodontics, Orthotown, and is a reviewer for ORTHODONTICS – The art and practice of dentofacial enhancement. Dr. Graham is a previous president of the Arizona Orthodontic Association.