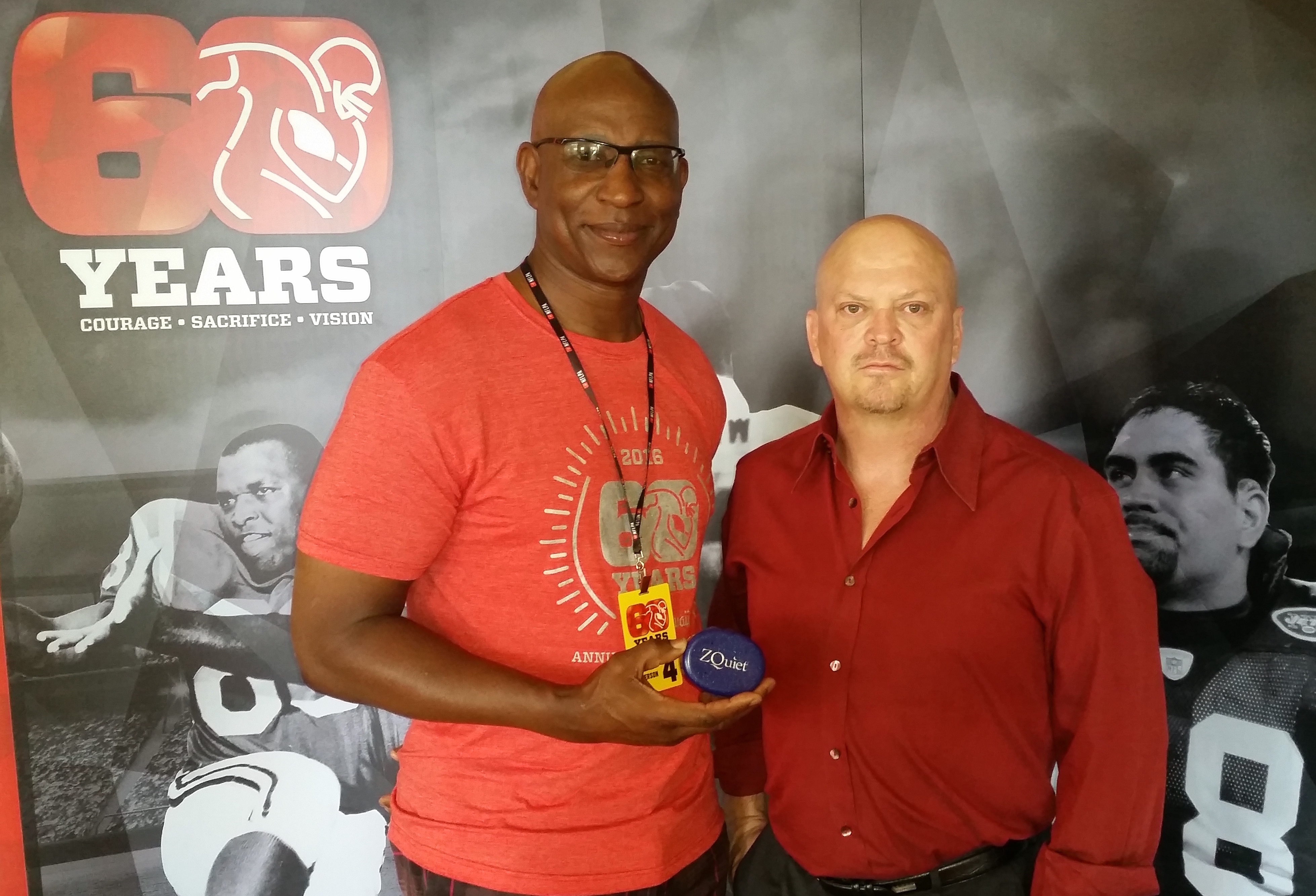 David Gergen president of gergens orthodontic lab attended the NFLPA Board of player reps meeting in Maui Hawaii this past week. This is an annual event where player reps from NFLPA chapters around the united states get together and plan the year ahead.
David Gergen in his dual role as Executive director of the American Sleep and Breathing Academy lead an effort to educate the player reps on Sleep Apnea. David introduced ASBA member and Diplomate candidate Dr Eugene Azuma from Oahu to the meeting in order that players who qualified could be tested for OSA with a Nox T3 and if indicated treated with a Sleep Herbst. Demand was high and traffic was brisk. Dr Azuma and his assistant for the weekend (his daughter Erin) managed to take 19 impressions and bite registrations over the two days of the meeting. Appliances will be fabricated by Gergens Orthodontic Lab and will be delivered to the patients by ASBA member dentists in their home communities. David is confident that the patents will remain under the care of their local ASBA dentist going forward.
Gergens Orthodontic Lab and ZQuiet are launching a co branded campaign that both companies expect will educate the public and raise awareness about sleep apnea treatment. Below is a picture of Derrick Frost former NFL player wearing a Nox T3 and holding a ZQuiet transitional oral appliance. Derrick is standing beside an image of Reggie White who is reported to have died of complications from untreated sleep apnea.
"medical examiner's report says White "mostly likely" died from an inflammation of his lungs and heart but also says sleep apnea may have contributed."- USA Today