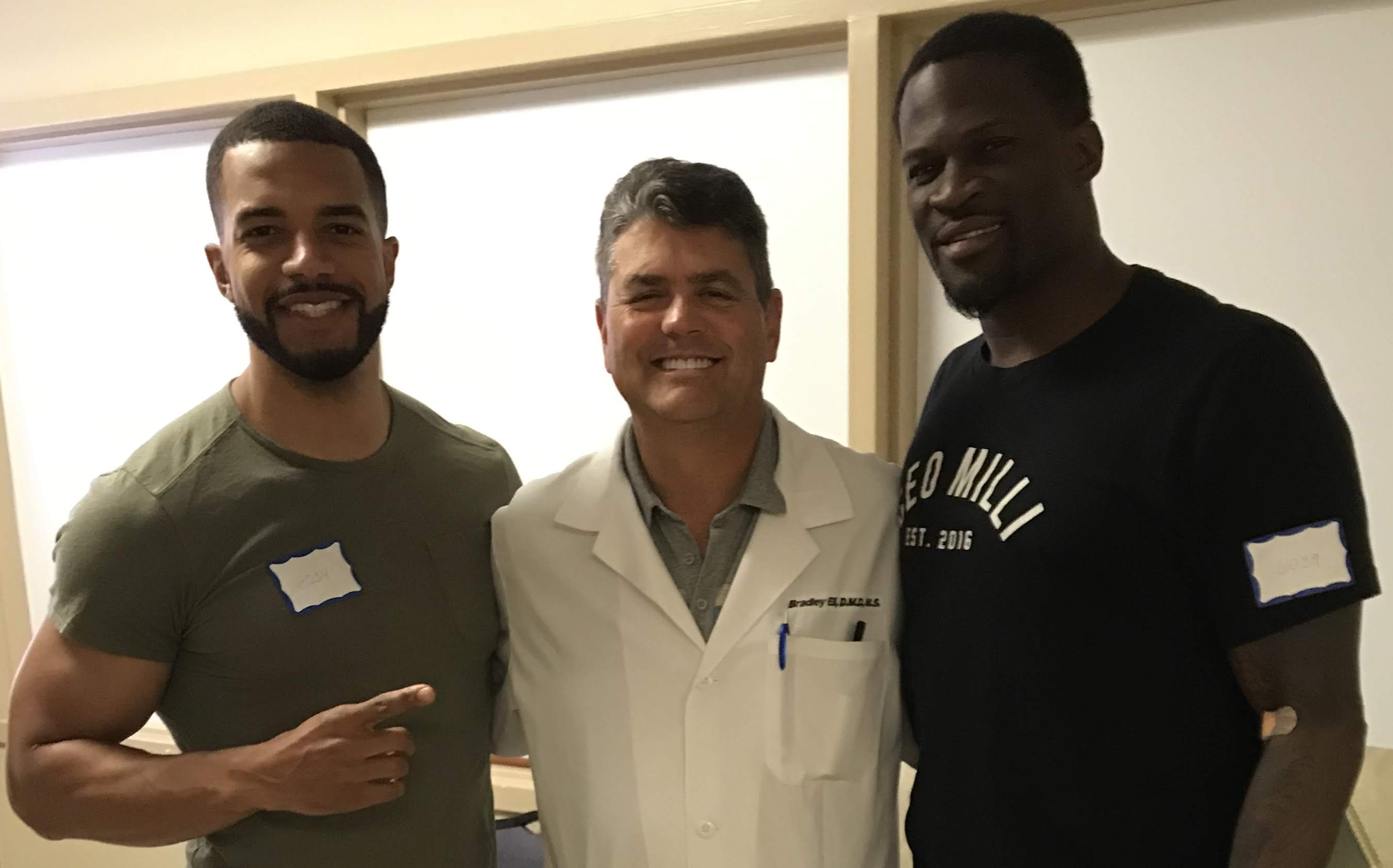 Anaheim, CA: Anaheim Regional Medical Center
More than 40 former NFL players woke up early on Saturday, November 16, 2019 in an attempt to create a positive pathway for their health as opposed to responding to problems that may occur in the future. This was possible thanks to Living Heart Foundation (LHF) and the NFLPA's Professional Athletes Foundation (PAF) health assessment at Anaheim Regional Medical Center where the retired athletes attended and went through several screening stations that used the latest techniques in identifying potential concerns.
Sleep is becoming more of a focal point in health each year, but not just how much sleep you get or at what times; the airway and what happens (or doesn't happen) during sleep is now under the microscope.Every LHF/PAF health assessment for the former players contains an obstructive sleep apnea station that is overseen by Pro Player Health Aliance (PPHA) who chooses local highly qualified and experienced dental professionals who are American Sleep and Breathing Academy (ASBA) diplomates to conduct the screening for sleep disordered breathing. Dr. Bradley Eli, Dr. Alex Kalmanovich and Dr. Dian Olah we're selected for this event and received spectacular feedback from the players.
Once former players complete a brief Epworth Sleepiness and STOP-BANG form to establish their risk for sleep disordered breathing, they have the option to accept a home sleep test (HST) which is administered by Ez Sleep Home Sleep Testing on site. Ez Sleep has 24/7 patient support, instructional videos/papers and a return shipping label for every patient who is tested. The results are interpreted by a board certified sleep physician who provides a diagnosis and treatment options.
Depending on the outcome of the HST report, the players are able to receive treatment with a CPAP or oral appliance therapy. Oral appliances are exclusively fabricated by Gergen's Sleep Appliance Lab and sent back to the treating doctor in under two weeks. The PAF OSA program has effectively changed the lives of hundreds of former players who are now able to receive a better night's sleep.
If you are interested in learning more about the OSA program, ASBA Diplomacy, PPHA, Ez Sleep In-Home Testing or Gergen's Sleep Appliance Lab, please email skylar@myasba.com.