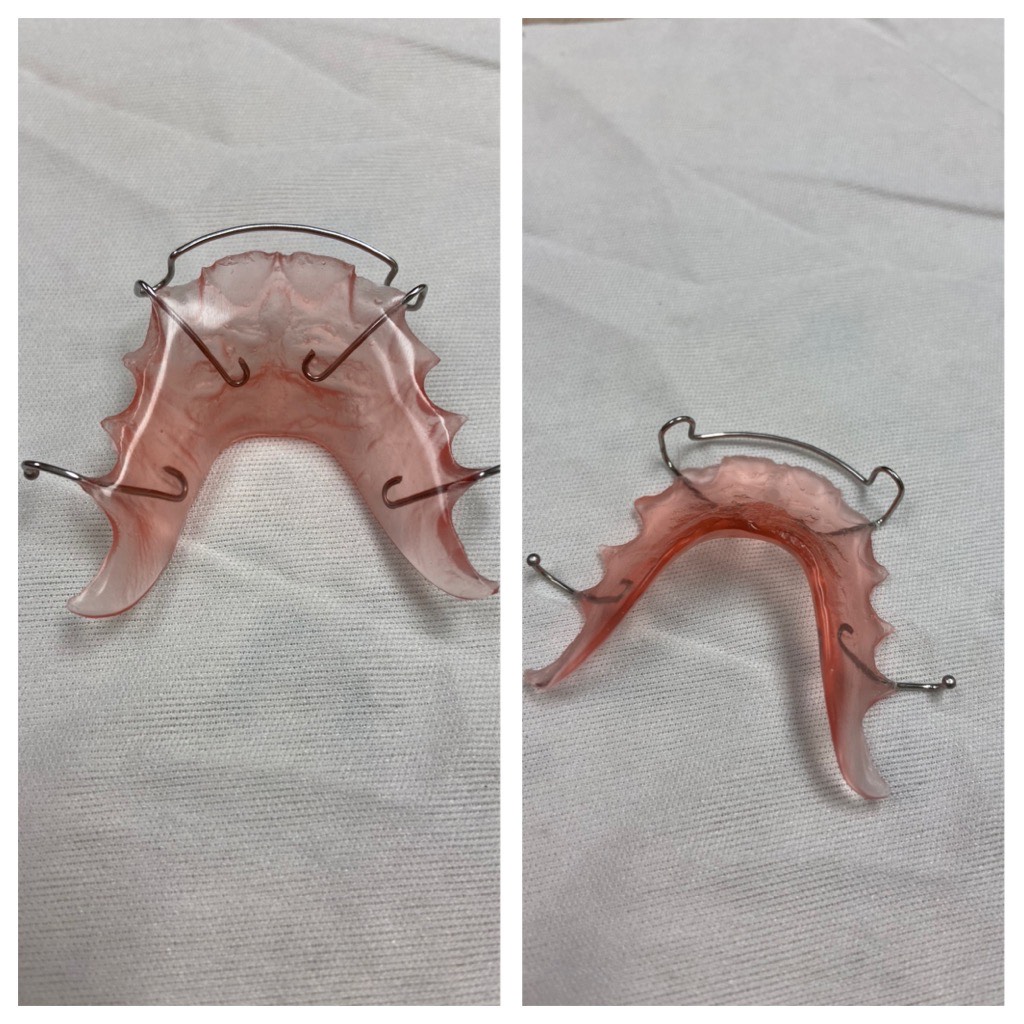 Hawley retainer: Best method to keep your teeth straight
Orthodontic is a long-term investment and retainers turn to be the only method that keeps your teeth from going back to the original state. Ligaments and tissues of your mouth require some time to adjust to your teeth's new position, and because ligaments are elastic in nature, they have a tendency to return to their older form, simultaneously taking the teeth along with them. Retainers work very well in maintaining the new position of the teeth and hence, we at Gergen's Orthodontic Lab strongly recommend our patients to wear it after their orthodontic treatment.
On removal of braces, your orthodontist will automatically give you guidance on when and how to wear a retainer. While some of you might be asked to wear your retainer around the clock during the initial months, others might get the freedom to wear them at night only. But this entirely depends upon your case and amending the wearing routine should never be taken into account without consulting an orthodontist.
Delving deeper into the realm of retainers, Hawley retainers came into existence initially and are, therefore, known to be one of the oldest and most common types of the same. A combination of plastic and metal are used to prepare them and their primary goal is to stabilize your teeth's position while the bone around them hardens. Hawley retainers are fragile and demand care as well as attention. They, however, are the best in the market place when it comes to retaining "literally" and can be removed as per convenience. Below mentioned are a few perks of using Hawley retainers:
The style of the retainer is adjustable as well as removable. This makes it easy to customize to the patient's needs.
If the patient has not been able to wear the retainer regularly with commitment, then the orthodontic expert holds the ability to adjust this type of retainer easily.
It's a lot more durable in comparison to other types. And can be repaired upon breakage, unlike others which do not always hold the capacity of undergoing a repair and ultimately get replaced, only.
Just like braces, Hawley retainers are available in an assortment of colors. One has the freedom to choose.
You need to brush your Hawley retainer twice a day to remove residual plaque. For additional refreshing, you can soak it in a mixture of antiseptic mouthwash and water.
Seeking help from Gergen's Orthodontic Lab is a great way of retaining your beautiful smile for a lifetime. Contact us today to begin your new journey to a perfect smile.